Technology advancement has already shown too many examples. One of the brilliant and the latest is the new software soon going to add to the property tax collection. MCG (Municipal Corporation Gurgaon) has decided to renew the property tax collection method. Already Budget 2018 for real estate has given some wow decisions and now this will add a star to it.
Due to the high number of errors recorded in the survey conducted by MapmyIndia, MCG has terminated the contract with this firm that is basically used to conduct the survey of properties in Gurgaon. Now it has been decided that new software will be added to the error-free property tax collection and calculation which will go to be an amazing initiative for the real estate. In fact, it will be helpful for the owners as well as they just need to log in and make the certain corrections with their respective ID's. Till May 15 the launch is expected. 2018 Real Estate Market Trends have developed well giving a number of opportunities.
MCG chief Yashpal Yadav has said that there were irregularities in the reports to some extent due to which this software will be added so that the paperwork can get reduced. Related to the names, addresses and other details of the property owners around 90% errors were found and were related to tax calculation as well.
This whole thing is going to be done to make the whole process paperless and to increase transparency. For the same one more step has been taken a few days back to imbibe GST Rate on Real Estate out of which every other tax will be deducted. However, this software will be developed in the own GIS lab. Properties tax calculation will be easier now and without any hustles, you can start looking for the properties in Gurgaon which include some top-notch options like IREO Victory Valley, Trump Tower Gurgaon, and M3M Corner Walk Sector 74.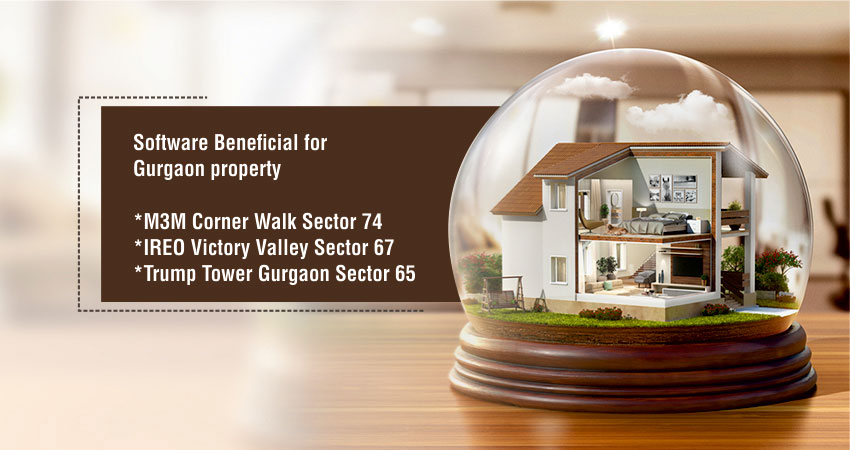 This will be the best for the customers looking to have a check on the calculations. Everything will be available online and if the owner is unsatisfied with the details (personal) can change them and if in the property then he can raise the complaint and if satisfied with the calculations then payment can be done online.
It becomes too hectic for the one who needs to go here and there for correcting the few mistakes. It will be very convenient for the customers as they need not take rounds of the MCG office and can save too many hours spend on this process. They just need a simple log in and can change the details to their wish. This will somewhere increase the efficiency of the working staff as well.