Diwali or Deepawali is a most awaited festival of India and most important holiday of the year. Meaning of Deepawali is - the chain (Avali) of clay lamps (Deep) that Indians light inside and outside of their home on this day, to represent the inner light that protects us from the internal darkness. This festival keeps the same place in the hearts of Hindus as Christmas for Christians and Eid of Muslim Community.
It is believed that any big investment in gold or property made during the festival of Diwali or on Dhanteras, will prosper manifold. The celebration of Diwali begins with Dhanteras, a day on which many big companies of India begin their financial year. The word 'Dhan' means prosperity and the word 'Teras' means the 13th day as per the Hindu calendar. A new residential property is one of the major purchases we make in our life and owning a property is a form of prosperity too. As such, Dhanteras and Deepawali are considered a good time to buy a residential property. People also purchase valuables like gold and silver and worship Goddess Lakshmi, the Goddess of wealth, to bring wealth and happiness.
Why you should buy home in this Diwali?
Indians consider that Diwali brings good luck and it is fortunate to make the big investments which can bring excellent returns in the future.
As the many financial institutions and banks come up with better loan options and attractive deals, the investors & end users might get the deals which work perfectly for them and which they may not find for the rest of the year.
The real estate developers also offer an exclusive host of free gift, cash back, and heavier discounts. Furthermore, since the competition during this season is very strong, buyers might get better and flexible payment plans for the residential properties.
The number of residential projects which are launched in the Diwali season is more than normal days of the year. In this time, one can get anything ranging from affordable housing to luxury developments.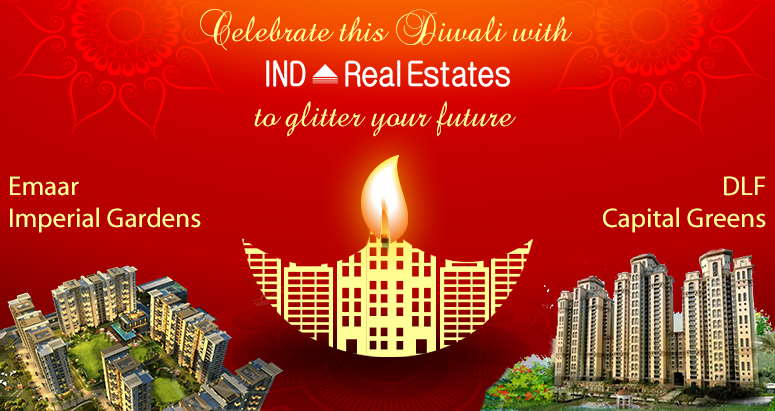 Even if, Diwali & next few days are good time to buy real estate, it is definitely not reason enough to seal the deal. It is very important as a buyer keeps in mind few factors before buying a home. Yes, it is true to cashing on this auspicious festival many developers roll out offers like heavy discounts, free gifts, tokens and other add-ons like gold coins, car,  and family tours to catch the attention of potential home-buyers and to get them to buy properties. But, it is important to not fall for such gimmicks blindly and undertake a deep research before accepting these 'offers'.
Keep in mind the following tips before buying any new residential property: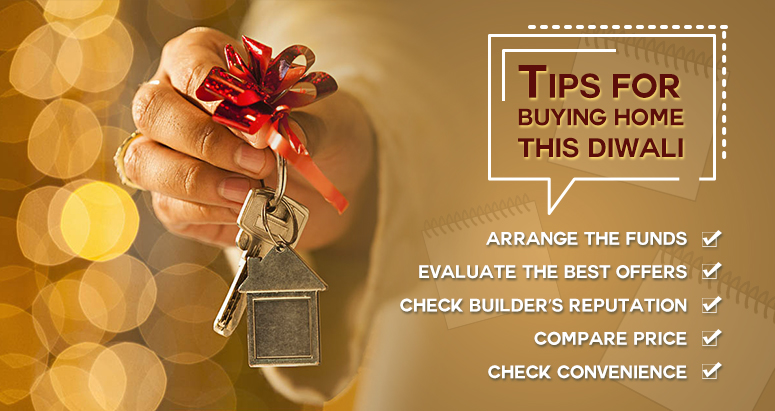 Arrange the funds and much in advance. This will also help you take other decisions related to choosing the property.
Approach different banks for the home loans offers, evaluate the best offer and select it.
While selecting a builder, take care to do thorough research and background checks before finalizing. It is also good to contact previous clients of the builder for their experience and reviews.
Also, find out the property price and compare with the property you are going to buy.
Consider important details about the neighborhood like transport facilities, medical facilities, school, banks and the markets in the region, etc.